Delivering the Flavor
Visit our new online store to enjoy your favorite Bell's products any time of the year.
Shop Now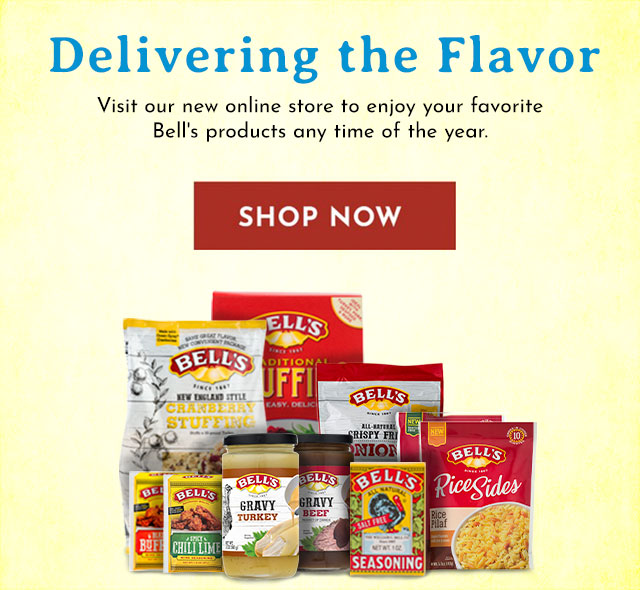 About Bell's
Bell's is more than a holiday flavor. We're a reason to gather the family around for a home-cooked meal any time of year. Because you and Mom may not agree about your new boyfriend, but you definitely agree on good food.
Our Company »
If you cook it, they will come
Check out our recipes to up your hosting game