Thanksgiving is all about making memories. But holiday memories aren't made over the stove – they happen at the dinner table. So this year, we have a Bell of an idea: Get out of the kitchen and into the moment with the help of new Bell's gravy. Deliciously crafted to turn every bite into a savory memory, ready-made Bell's gravy is a simple, scrumptious addition to your delectable dinner. Just stir, serve, and savor the moment.
Print this coupon to use in stores where Bell's Gravy is sold.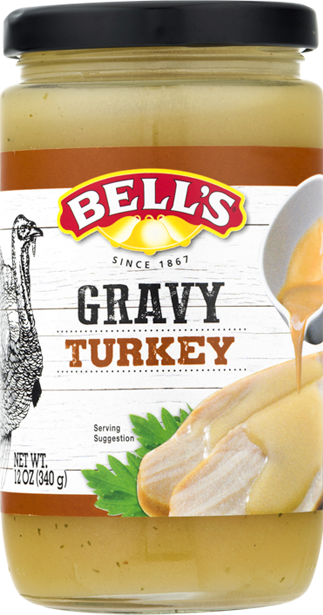 Turkey Gravy
Real turkey broth, a hint of cream, and an array of spices makes Bell's Turkey Gravy extra rich and delicious. You'll be proud to serve it to family and friends on a special occasion.
Learn More »
Beef Gravy
Bell's Beef Gravy is made with real beef broth, onion, garlic, and other spices for a rich, hearty gravy your family will crave.
Learn More »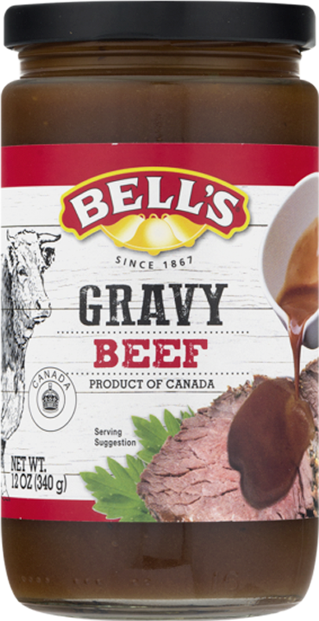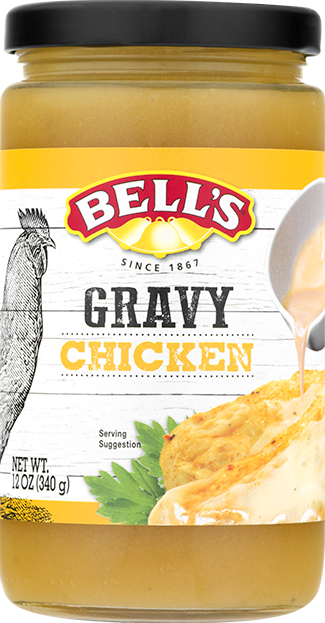 Chicken Gravy
Real chicken broth, a blend of spices, and a hint of cream create Bell's smooth and delicious Chicken Gravy.
Learn More »
Seasoning and so much more.